The 10-day 129th Online Canton Fair was successfully concluded on 24th,April. With the widespread vaccination of the COVID-19 vaccine, the epidemic situation in various countries has been greatly alleviated,the global market is slowly recovering, and more and more customers are seeking new products, new technologies and new suppliers through the online Canton Fair to meet the growing market demand. Giwee Group actively participates in this online Canton Fair, using pictures, text, video, VR, live broadcast and other channels to show our R&D,manufacturing and brand strength to the overseas customers.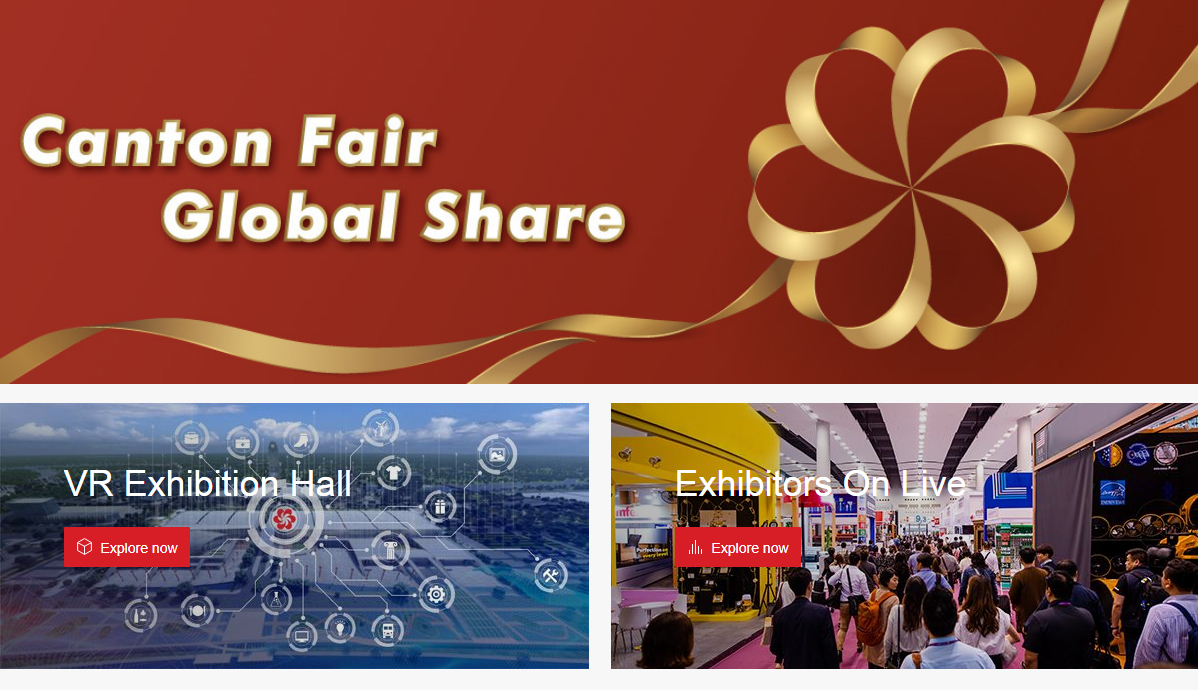 Giwee Group invests hugely every year in the research and development of new products and technologies. In this Canton Fair, Giwee focused on introducing its new VRF and split wall-mounted air conditioner to customers around the world, attracting many customers to send inquiries to learn more about products and discuss cooperation details.
The CHV Pro VRF adopts new appearance structure design, stylish appearance and stronger structure. Its capacity of single unit ranges from 8HP to 32HP and the maximum recommended combined capacity is 96HP. 40HP and 45HP individual units are also available. The longest refrigerant piping of it is 1000m, and the height difference can reach 110m. 100 sets of indoor units can be connected in a single system. The indoor and outdoor units can communicate wirelessly, at the same time, the outdoor unit corresponding to the faulted indoor unit can be quickly found through the built-in buzzer, which greatly facilitates installation and maintenance. With EVI and refrigerant cooling technology, the CHV Pro VRF can run under the extreme harsh operating environment of 55℃ and -30℃. In addition, there are powerful functions such as service window, auto refrigerant detection and charging, GPS positioning, wifi control, onsite diagnosis and coded lock.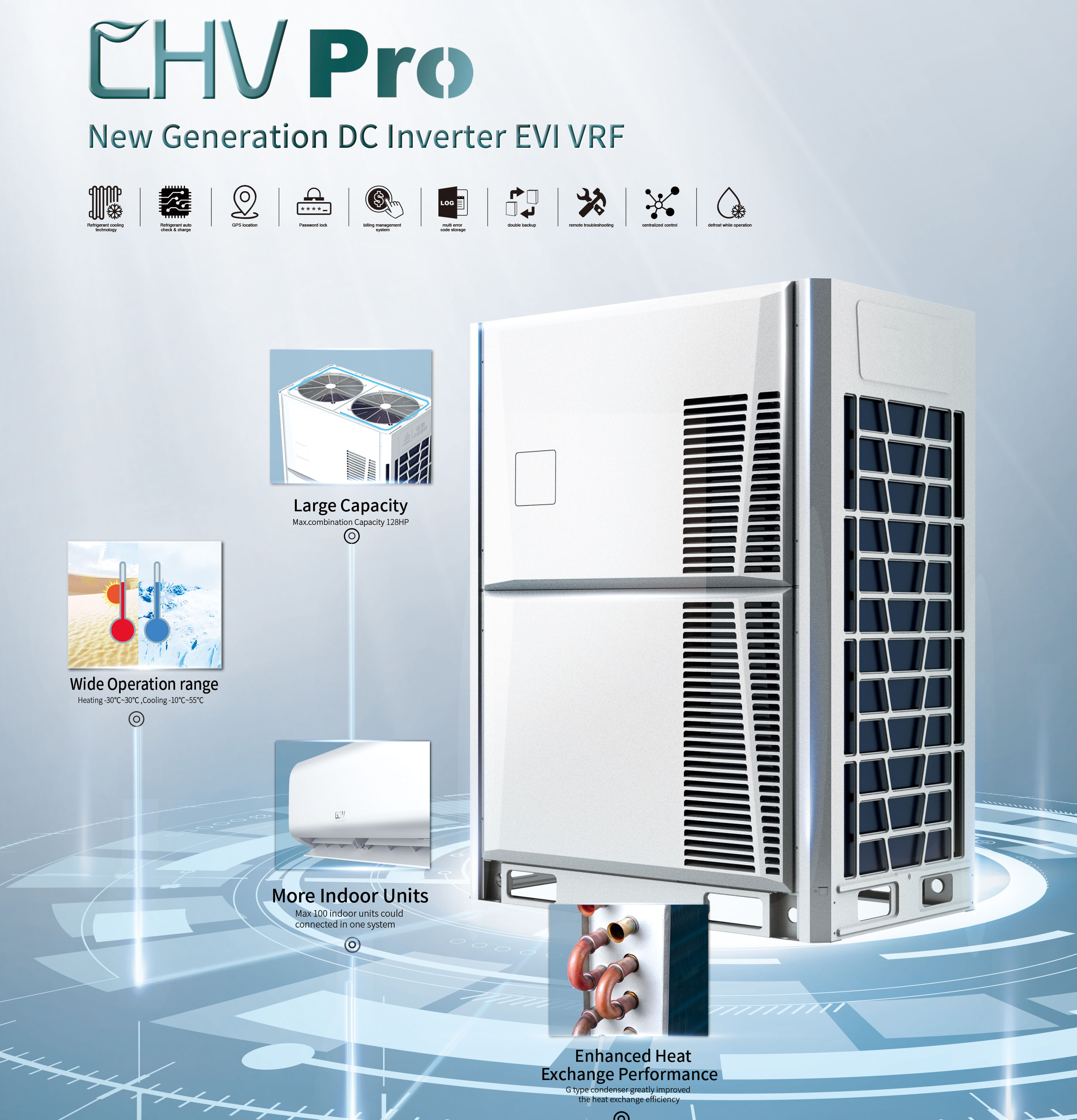 The split type wall mount air conditioner is a newly launched product, which is an important symbol of our company's progress from a professional central air-conditioning manufacturer to become a global technology group with integration of HVAC and and consumer electrical appliances production, research and marketing. Our split air conditioner uses R410A or R32 environmentally friendly refrigerant, with capacities ranging from 7k Btu/h to 24k Btu/h and optional functions such as I-FEEL, remote WiFi control, 3-in-1 high-efficiency filter, 3D air flow, self-cleaning, self-diagnosis, automatic restart, turbo mode, auto mode, sleep mode, eco mode and others, providing users with a comfortable and healthy indoor environment.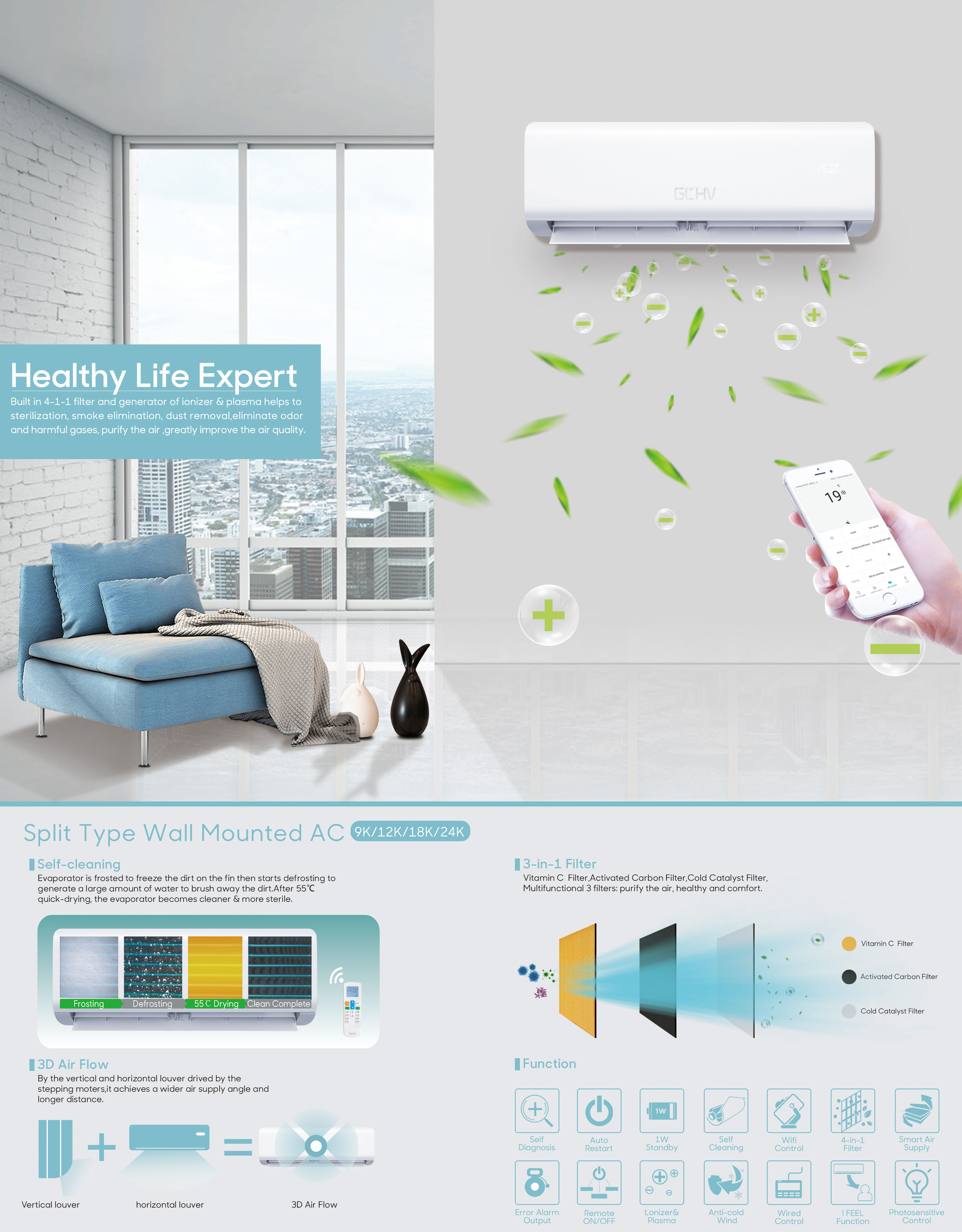 In order to make up for the shortcomings of online exhibitions, Giwee Group used VR technology to build a virtual exhibition hall to maximize the real scenes that need to be displayed. Through the introduction of pictures and videos carried by hotspots, it brought visitors an immersive experience. Supplemented by the live broadcast of key products, the host introduces the product appearance, performance, and functions in details. At the same time, the online consultation function can answer customers'questions in real time.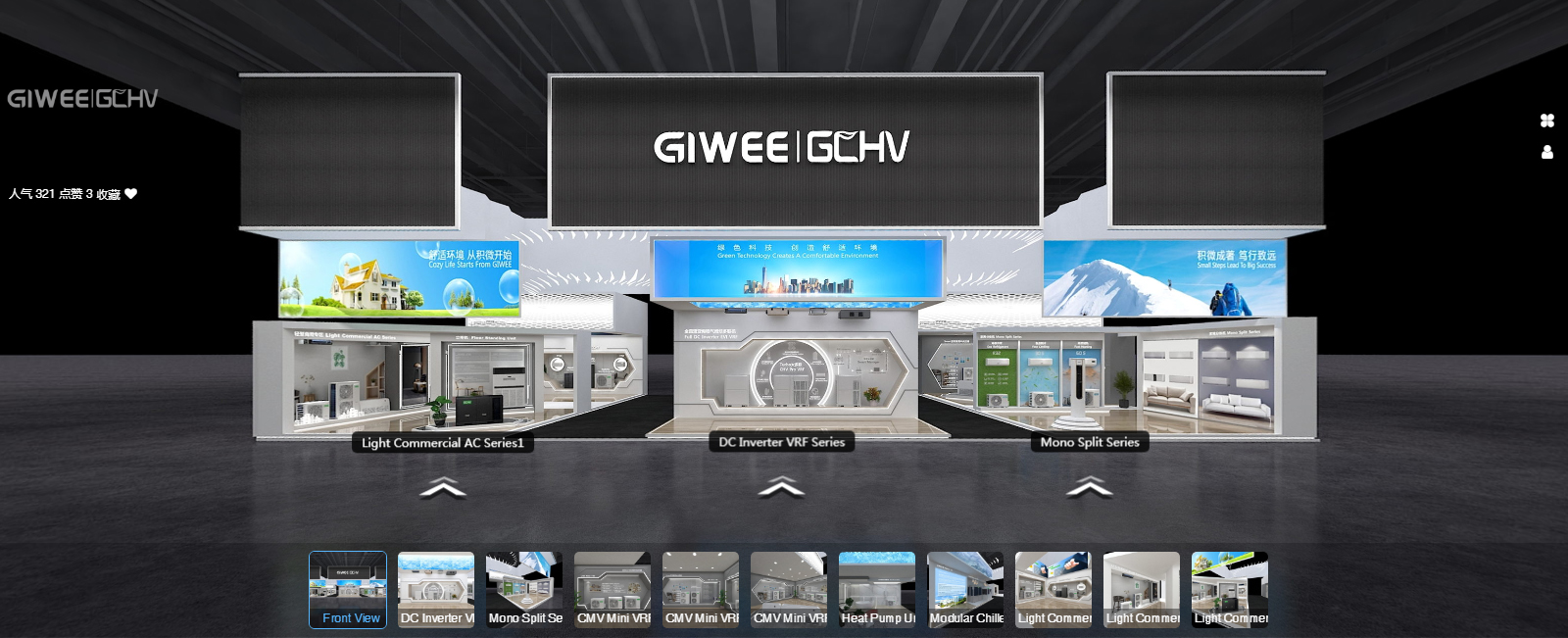 As this is our first independent participation in Canton Fair, Giwee Group has gained a lot from this show and will also actively explore more market development channels, continue to lay a solid foundation, insist on innovation, and steadily move forward on the road of a global technology group.